"We take this opportunity to introduce "Grand Tiger for Mechanical & Industrial BSC (c)", as a mechanical contractor equipped with all the facilities required to cope with the modern construction needs."
Mission and Vision



Our Vision
To be recognized as the largest qualified manufacturer of reliable fabricated products.

Our Mission

To provide reliable products and best possible service for our clients, under one roof at reasonable prices.
All your requirements shall be met in our company under one roof with the provision of very prompt delivery and services.
Activities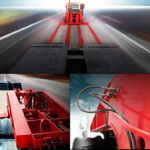 The Company is equipped to carry out activities such as
1. Structural Steel Fabrication and Erection.
2. Sand Blasting, Painting, Specialist Coating and Fireproofing.
3. Refractory Lining and Associated Services.
4. Civil Construction and Foundation Work.
5. Structural Steel fabrication.
6. Crane and Equipment Hire.
7. Erection, repair and cleaning of storage tanks.
8. Mechanical Installations.
Strength



The strength of Grand Tiger could be listed as below:
Grand Tiger Mechanical & Industrial is the first company on the island that had been provided by the Ministry of Bahrain with an industrial license certificate to manufacture truck, trailer, and tanker bodies.
Experienced team of permanent employees which includes qualified engineers / administrators / and welders .
Mechanical works such as cylinder head reface/reset and all heavy and light equipment spare-parts duplication, building truck and trailer bodies, sewerage tankers or vacuum tankers, drinking water tankers, low-beds, etc .
We have the facility of all types of lifting equipments such as cranes, forklift trucks, telescopic handlers & man lifts.
Our ISO 9001:2008, ISO 14001:2004, OHSAS 18001:2006 certified manufacturing facilities house and display for the visibility and clarity of visiting customers and also for training our plant erection engineers.
Acceptance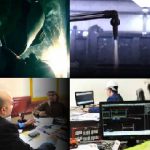 We accept the following engineering works:
Steel form fabrication.
Steel truss fabrication.
All kinds of aluminum welding.
All kinds of plate bending / pipe welding.
All kinds of spare parts duplication as per sample.
Tanker fabrication.
Dump box fabrication.
Jack hammer over hauling.
Building aluminum and glass fabrication.
Wood and steel window frame / all designs.
Gear fabrication as per sample.
Injection pump diesel / calibration.
Cylinder head/block engine crack test.
Cylinder head valve set ring / valve re-setting.
Customer Service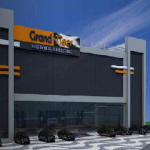 Our customer service is available 7 days a week from 7.00 AM to 7.00 PM to answer your questions about product ordering, availability, pricing and distributor locations.
We take great pride in providing superior service to all of our customers and strive to establish long-term working relationships in order to ensure delivery of high quality products.
Staff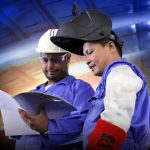 We have dedicated and professional Managers, Engineers, Quantity Controllers, Safety Officers, Foremen, and trained welders and employees to cater to all variety of customer needs.
The staff abilities are periodically upgraded by means of on job training and classes, suitable tested with certifications, and are looked after well.
Plant & Equipment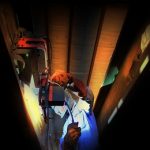 We have our own range of plant and equipments for quick movement of man and machine as and when required without wasting time and money.
The plant and equipments are of the latest standards with high priority given to safety measures